Junkyards in New York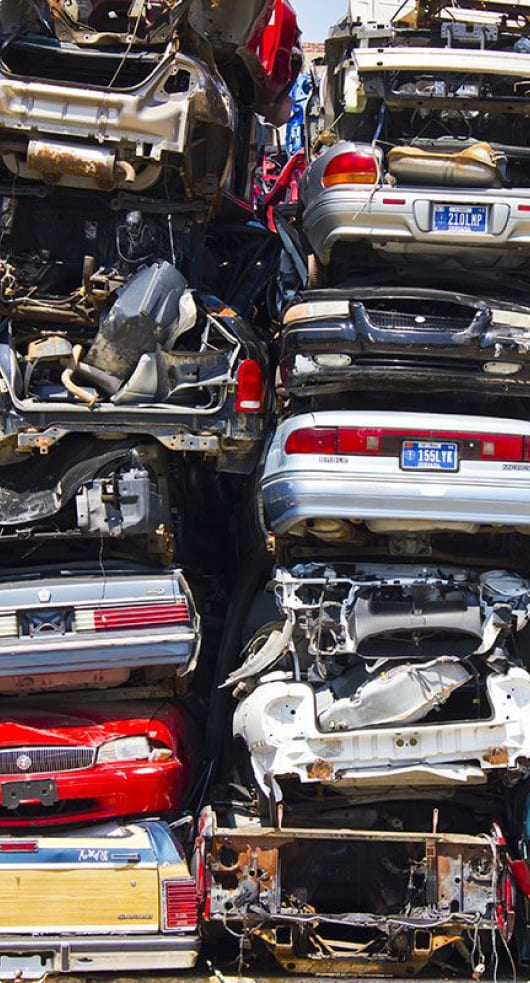 Looking to sell your car to a junkyard in New York City, NY?
Here are your options:
Call us or Fill out online form
To get the best price, instantly (we'll get the yards to compete for your vehicle)
OR
Browse the list of yards
Browse the list of auto salvage yards near you below, and contact them on your own.
Our goal is to make it easy for you when selling your junk car for cash in NYC.
Remember, if you want the absolute best price, get an offer from us!
Junkyards list in New York, NY
We Buy Vehicles in All Conditions
Blown Engine

Burned

Damaged

Non-running

Wrecked

Flooded

Old

Salvage

Scrap

Used

Totaled
Types of Vehicles We Buy
Pickup

Convertible

Hatchback

SUV

Bus

Sedan

Truck

Station wagon

Van

RV
JJaysJunkCarRemoval Vs. Junkyard
If you have a junk car in your yard, you may wonder what to do with it. Sure, you could try to take it to a junkyard, but that means dealing with paperwork, wasted time, and possibly even towing fees. Instead, why not consider using JJaysJunkCarRemoval?
JJaysJunkCarRemoval offers a hassle-free solution for getting rid of your junk car. They will come to your location and pick up the car themselves, saving you the hassle of transporting it. And the best part? They'll pay you cash for your junk car on the spot!
Not only does JJaysJunkCarRemoval save you time and hassle, but they also offer fair prices for your junk car. You can rest assured that you're getting a good deal when you use their services. And with their professional and friendly team, you'll feel confident that your car is in good hands.
So, why waste your time and energy taking your junk car to a junkyard yourself? Let JJaysJunkCarRemoval take care of everything for you. With their convenient and profitable solution, you'll be glad you made the call. Say goodbye to that old junk car and hello to some extra cash in your pocket!